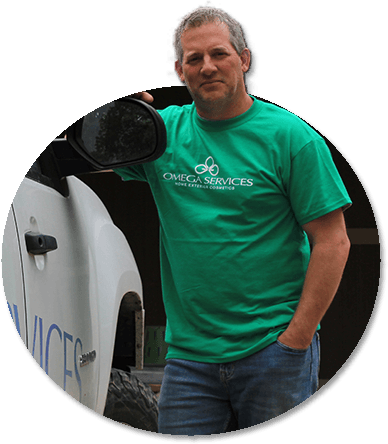 About Us
During my childhood I lived on many farms. My parents both grew up on farms and were raised to have a strong work ethic. In turn my siblings and I learned how to work, how to pace ourselves and how to endure calloused hands and sunburns. We were expected to do our part around the yard, the barn and the field. Summers were always about vacation and time away from school but also chores, hoeing, picking and planting! It is with this upbringing that I learned what it takes to be a worthwhile part of society, to do my part, to support my own family.
Since 1990, I have been working with my hands in the roofing and siding industry. Starting as a sixteen year old greenhorn working for Stewart's Roofing in Leamington, I learned a lot about the trade of roofing (both pitched roofs and flat roofs). I learned from the best. On the days that I was sent with the siding crew I enjoyed myself immensely. When installing siding and all of its flashings and accessories, caulking and special accent pieces an installer is encouraged to think, to plan ahead and to outwit the outside elements.
In 1996 my Dad and I established a siding company of our own: T-Murr Exteriors. We worked together on projects ranging from new construction (Cerasa Homes, Danval Homes, Peaco Homes, etc.) to renovations and repairs to customer's homes all over Essex County. Soon after, both of my brothers and our Uncle began to work with us. I cannot count the projects that I have been a part of but I do enjoy taking a drive up and down our county's roads to reminisce about the times I spent working with one or more of these four men and the stories that we share because of our working together.
By 2008 I had "learned the ropes": measuring, quoting, ordering, installing and with my Dad's blessing Omega Services was created. Since then I have desired to serve my customers with integrity, honesty and value. I joyfully welcome customers, projects, and problems that challenge me to use the skill set that I have obtained through my childhood, adolescence and early adulthood. Omega Services enjoys the challenge of being the best, to offer my community a service that, once introduced to, will not be forgotten.

Installation Services
Depending on your taste and price range we can provide and install a variety of products like contractor grade vinyl, commercial quality steel, upscale cement siding and more

Problem Solving
Noticed the drywall cracking in the garage? Can't figure out why mold is growing under the bay window? Is a constant drip driving you crazy? Let us investigate!